Aug 10, 2014 · 1 minute read · Comments
technology
several months ago, i posted a plugin for searching the quran with alfred. i was playing with launchbar 6 recently, and while trying to figure out whether i want to use alfred or launchbar, i decided to write a plugin for searching the quran, with suggestions, for launchbar.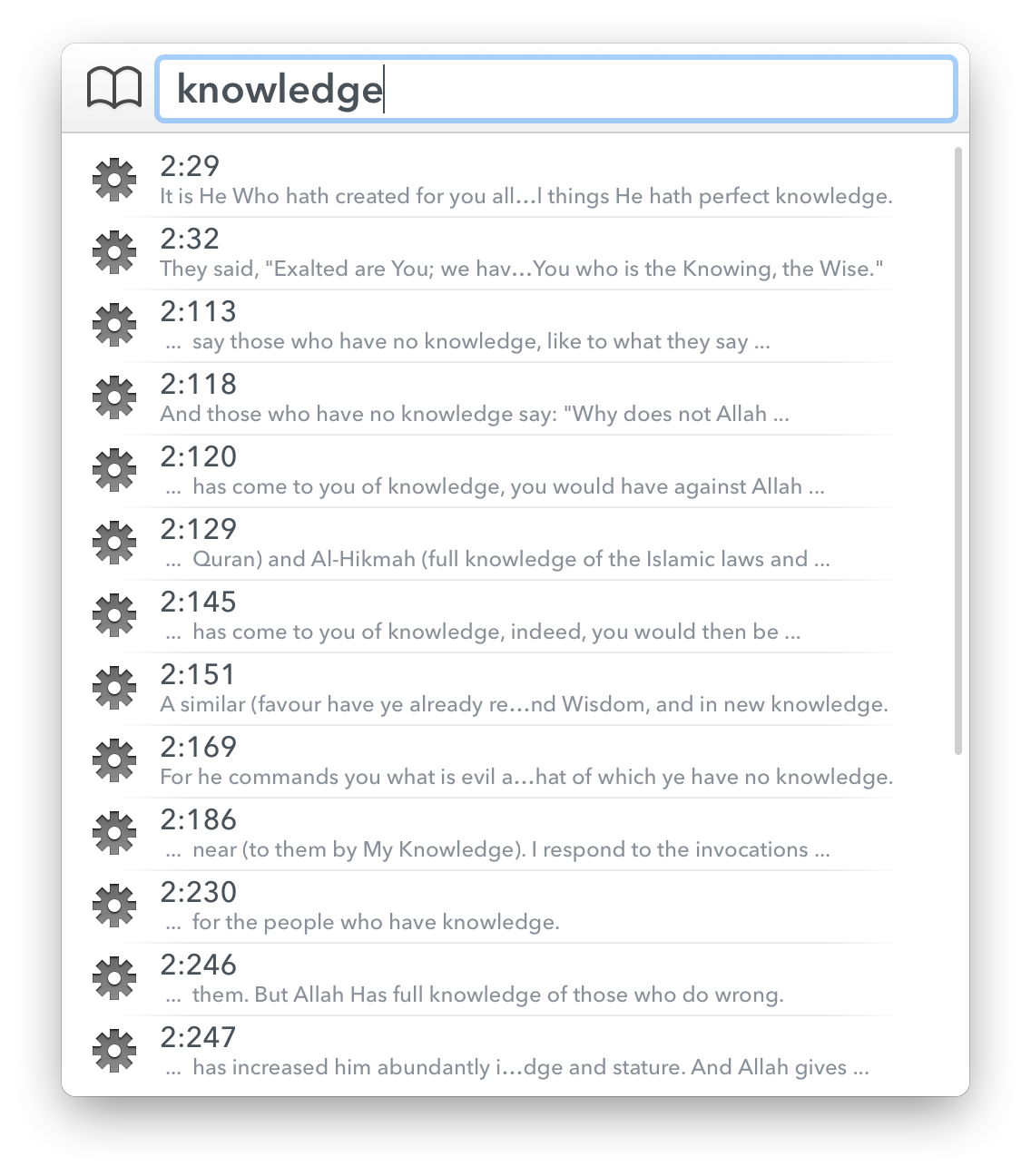 i also decided to update the plugin for alfred (to have autocomplete). note that the current search api supports in:en (in english), in:tl (in transliteration), etc.